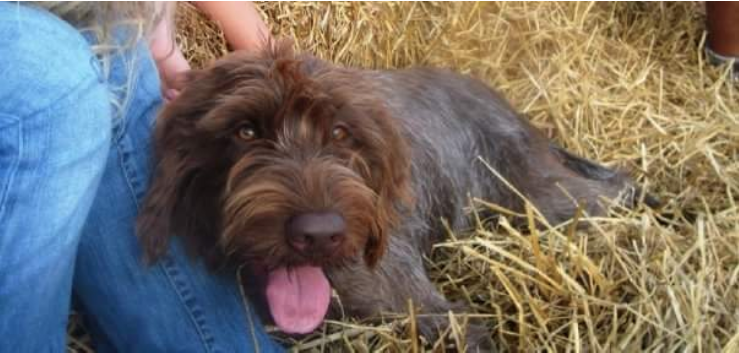 To Jesse, Bill's Best Friend
Nine years ago, Bill Dahlmann brought home a small wiry-haired mass of wiggles. This was his new pup, Jesse, a Wire-Haired Pointing Griffon.

This pup became his fast friend. She accompanied him to work, she bounded around him on hikes throughout his land, she played with his children and grandchildren, she watched sports with him in the evenings, she rode shotgun in his truck everywhere he went. She even tolerated the second dog that came along with good-natured grace. She was a delightful and enthusiastic member of the Dahlmann family.
Jesse, although not as spry as she was in her youth, was the picture of health and canine happiness. She died suddenly on the morning of January 26, 2016. She did not suffer. Even those who only met Jesse briefly are affected by her sudden death. Bill and his family are heartbroken. I only hope that they will be visited by Jesse again and again in their memories and their dreams.